​Digital X-rays – The safest form of medical imaging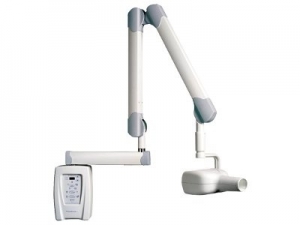 ​X-rays are an important tool in providing the best dental care, but we understand that questions still remain about the safety of X-rays and radiation exposure.  We hope to answer a few of your questions here.
Are X-ray's dangerous to my health?
​The primary concern to one's health regarding x-rays is radiation.  However, digital x-rays use 90% less radiation than conventional film x-rays, which is less radiation exposure you receive from the sun each day.  ​​​​
​​What are digital x-rays and how do they work?
​​Digital x-rays are a computer imaging system that use an electronic sensor instead of x-ray film to produce sharp, clear images on a computer screen.  This is done by placing a very small sensor over your tooth that transfers the image to the computer for the dentist to use to diagnose treatment options.​​​
​Facts about Digital X-rays
90% less radiation than conventional x-rays
​Quicker processing
​Lowers cost of x-ray imaging
​Most dentists don't ​offer them